NW Ontario Maps
Disclaimer: The route information we provide is of a general nature, and Paddle Manitoba will not be held responsible for any errors or omissions. Conditions on waterways are subject to water levels, weather, erosion, and other environmental factors. There is no substitute for scouting and care while paddling, and users should consult the latest topographical maps before departure. Use the information on this page at your own risk.
Kenora Area Route Maps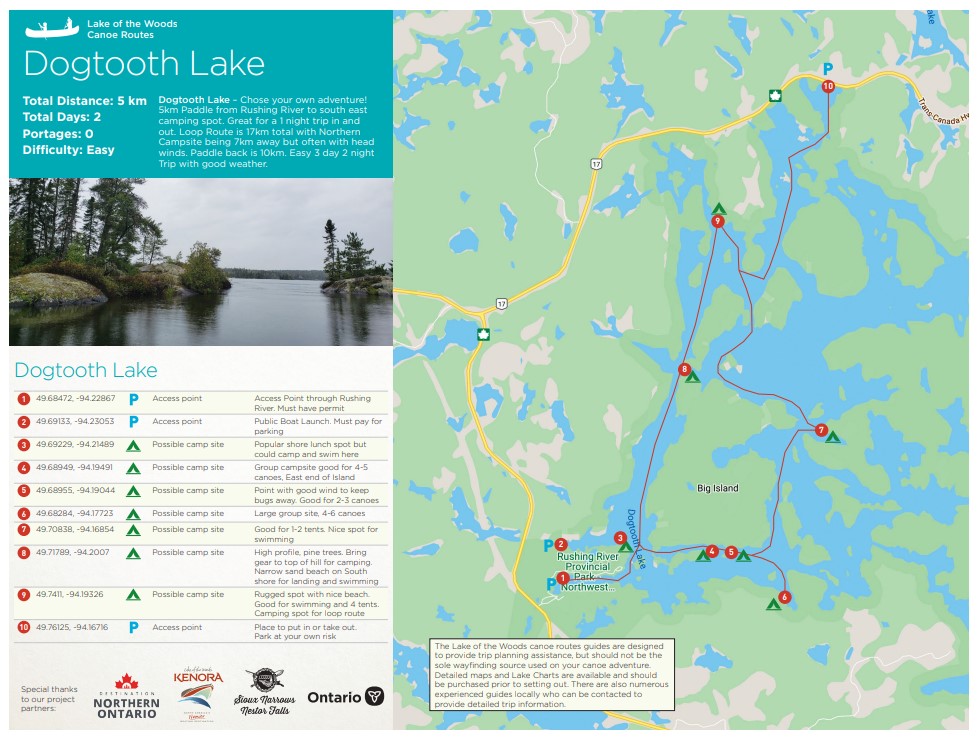 Destination Northern Ontario
City of Kenora
Sioux Narrows and Nestor Falls
Province of Ontario
These maps outline routes in the Kenora area. Details of campsites, portages, and access points, are outlined and noted on the accompanying map. Several routes are covered.
Availability:
PDF: See below for specific map links.
Dogtooth Lake Canoe Route
Ena Lake Canoe Route
Kakagi Lake Canoe Route
Keewatin to Minaki Canoe Route
Lake of the Woods Canoe Route
Stewart Lake Canoe Route
Woodland Caribou Provincial Park Access and Canoe Routes and Campsite Maps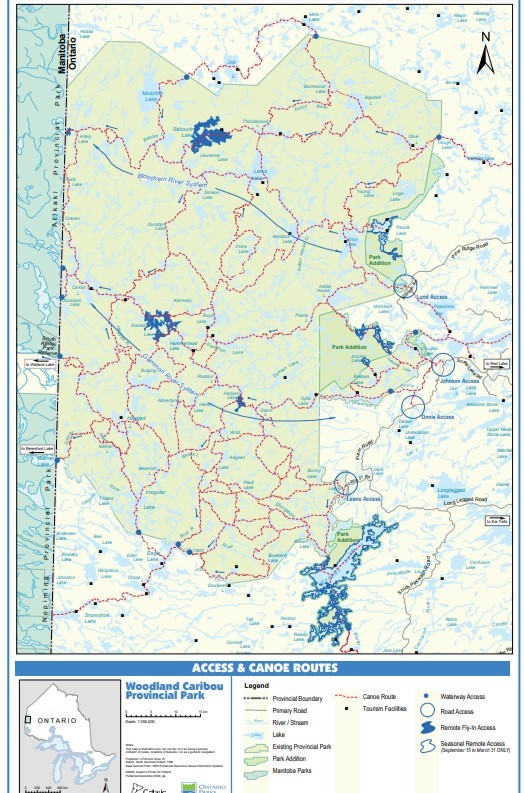 Province of Onatrio
2009 - 2012
An overview of the entire park, it shows general canoe routes and access points. Woodland Caribou shares a border with Manitoba's Nopiming and Atikaki Provincial Parks.
Availability:
PDF: See below for specific map links.
Woodland Caribou Provincial Park Access and Canoe Routes Map
Woodland Caribou Provincial Park Campsites Map