Manitoba Brochures
Disclaimer: The route information we provide is of a general nature and Paddle Manitoba will not be held responsible for any errors or omissions. Conditions on waterways are subject to water levels, weather, erosion and other environmental factors. There is no substitute for scouting and care while paddling, and users should consult the latest topographical maps before departure.
Use the information on this page at your own risk.
Canoeing on the Souris|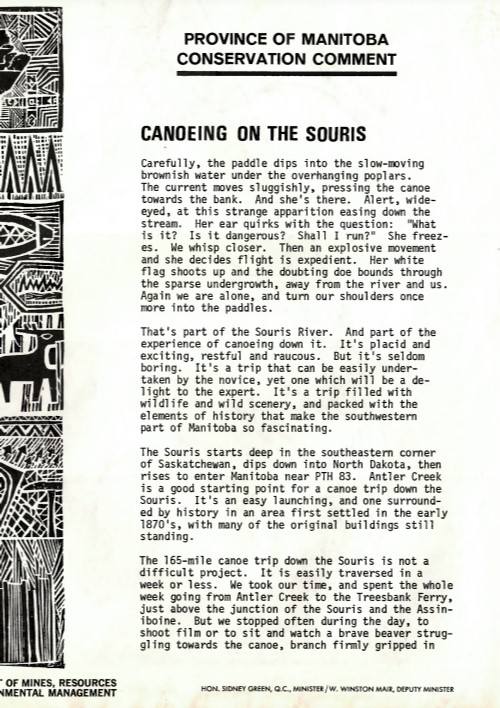 Province of Manitoba
1971
Gives a basic overview of a paddling route on the Souris River in southwest Manitoba. Includes a map with natural and cultural points. Use in conjunction with topographic maps.
Availability:
Paper: Out of print.
PDF:
Canoeing on the Souris Text
Canoeing on the Souris Map
Manitoba for Canoeing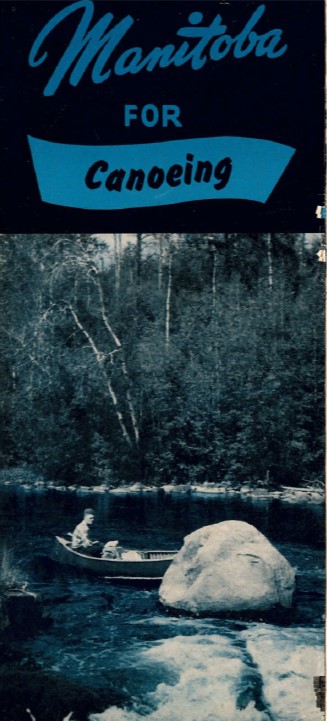 Province of Manitoba
1949
An overview of four routes within Manitoba through written descriptions.
Availability:
Paper: Out of print.
PDF:
Manitoba for Canoeing