Latest News
Another of Season of Open Paddles Finishes
September 29, 2023
With many thanks to Charles Burchill, Wednesday Open Paddles have wrapped up for another year. The final paddle was the Light Bright Paddle, where canoes, kayaks, and stand-up paddleboards, were decoated with all manner of lights for a paddle after dark.

Paddling Centre at La Barriere Park Repairs Continue
September 20, 2023
A new roof graces the Paddling Centre, along with replacement of rotted wood on the soffits. The fasica and soffits have also been metal clad in white. Patching, grinding and sanding to the exterior and interior walls was recently begun. It is hoped that the interior can get painted before winter. Big thanks to the City of Winnpeg for their help with parts of this project.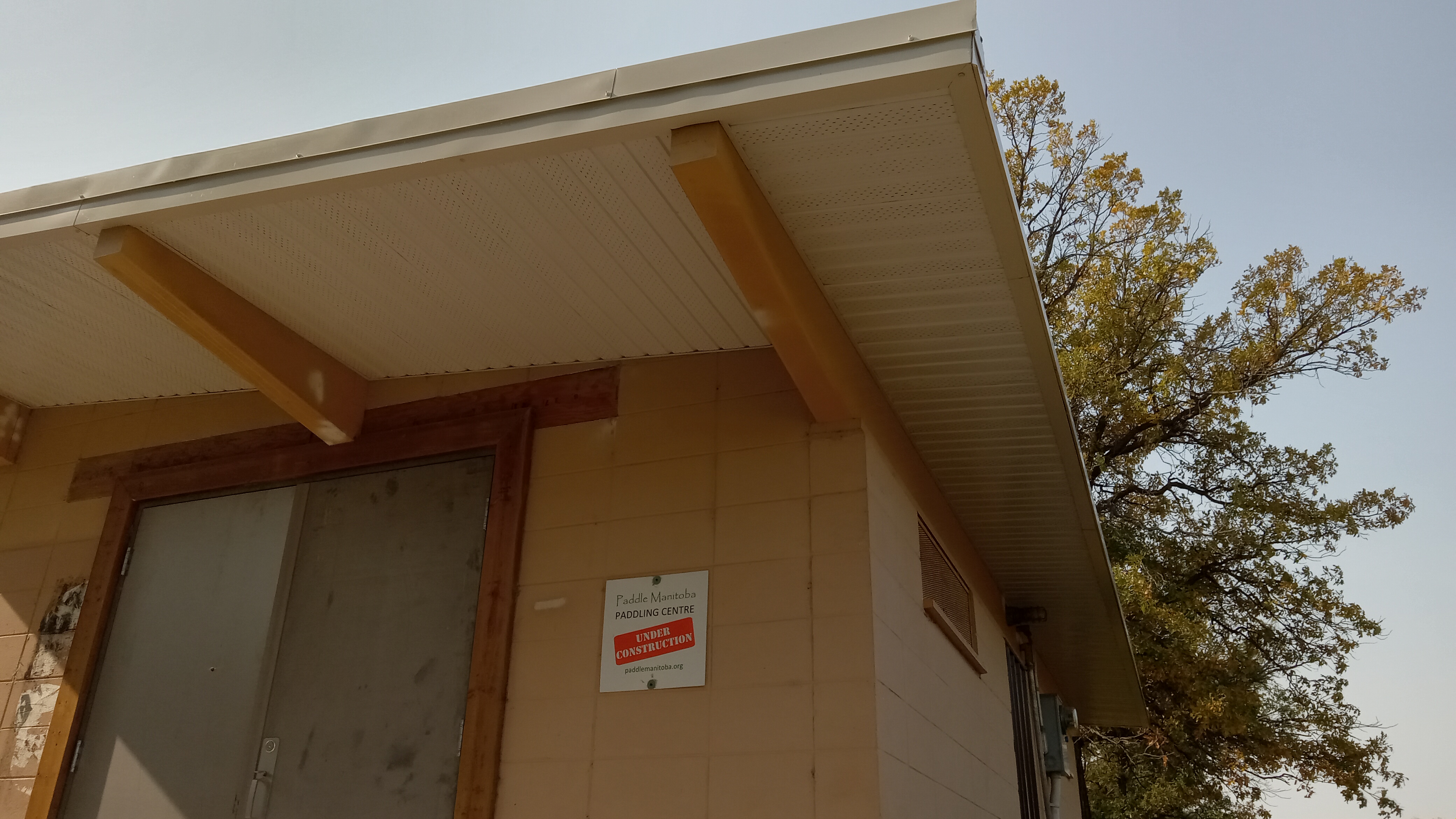 Paddle Manitoba invited to join Provincial Trails Advisory Body
August 18, 2023
On June 2, 2023, Manitoba announced the release of the Manitoba Trails Strategy and Action Plan with objectives to improve trail connectivity, prioritize environmental protection, promote collaboration and encourage eco-tourism development, including water/paddling routes. Paddle Manitoba has been invited to speak to the interests and experiences of water trail users.
Bill Mason Memorial Scholarship taking applications until September 30th
August 17, 2023
Do you know a paddler heading to college or university this fall? Are they enrolling in environmental studies or other related programs? The Bill Mason Memorial Scholarship is taking applications until September 30th.
Paddle Canada is proud to award this annual scholarship of $2000 to assist with the education of tomorrow's environmental stewards- those people who help make a difference in the kind of world we live in today and pass on to future generations.
Work Continues on Paddling Centre at La Barriere Park
July 21, 2023
Over the past couple of years, Paddle Manitoba has been working to secure the former washroom building near the launch at La Barriere Park for use as a paddling centre. The paddling centre will give us the ability to provide canoes, kayaks, and SUPs, for open paddles and instruction courses and clinics. There is still more to do but things are moving along!